サービス概要
製品に対するハラール認証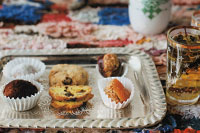 製品とは?
対象製品はムスリムの消費するほぼ全ての製品を意味します。
一番知られているのは食品ですが、その他にも身体に付ける化粧品・医薬品・乳幼児用玩具など幅広い範囲で認証を行っています。
プラントに対するハラール認証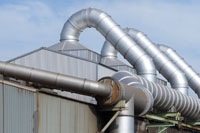 ハラール製品を製造する工場・プラント全てを指します
ハラール・プラントとは、ハラール製品のみを製造しているプラントであり、それ以外の製品の製造は一切許されなくなります。
ハラール以外のものをプラントに持ち込む事も禁止となります。
プラント全体ではなく特定の製造ラインのみの認証も可能ですので、当団体へご相談下さい。
サービスに対するハラール認証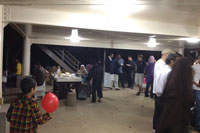 ムスリムを対象にしたサービス業を指します
ケータリング・サービス、イベント企画、運輸・搬送サービスなどがこちらのカテゴリーに含まれます。
その他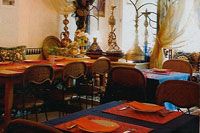 ムスリムフレンドリーのお店に対する認証
お店自体はハラールではないが、ハラールメニューを置いている、というようなレストランや店舗をムスリムフレンドリーと認証します。
その中でメニューや独自の商品別にハラールの認証をし、ムスリムの方々も安心して生活できるシステム作りに尽力を尽くしています。
Service overview:
What is a product?
The target product means almost all products consumed by Muslims.
The most widely known is food, but we are also certifying a wide range of cosmetics, medicines, toys for infants and other toys that we attach to the body.
It refers to all factories and plants that manufacture halal products:
Halal plant is a plant that manufactures only Halal products, and we can not manufacture any other products at all.
Bringing anything other than halal into the plant is also prohibited.
Since it is also possible to certify only a specific production line, not the entire plant, please consult our group.
It refers to the service industry targeting Muslims:
Catering services, event planning, transportation and transportation services, etc. are included in this category.
Certification for Muslim friendly shops:
The shop itself is not Halal, but we have certified Muslim Friendly restaurants and shops like Halal Menu.
Among them, we certify Halal by menus and our own products, and we are committed to making systems that people of Muslim can live with peace of mind.
ما هو المنتج؟
المنتجات المستهدفة  تقريبا كل المنتجات التي يستهلكها المسلمون.
والمعروف على نطاق واسع هو الطعام، ولكن هناك أيضا مجموعة واسعة من مستحضرات التجميل وبعض الأدوية، ولعب للأطفال واللعب الأخرى التي تلق على الجسم.
 بالنسبة للمصانع والمعامل التي تقوم بتصنيع منتجات الحلال
 النبات هو المصدر الذي تصنع منه منتجات الحلال فقط، ونحن لا يمكن أن ان نصنع أي من المنتجات الأخرى على الإطلاق.
وجلب أي شيء آخر غير حلال الي المصنع يحظر أيضا.
وبما أنه  سوى خط إنتاج معين، وليس مصنع كامل، يرجى الرجوع إلى مجموعتنا للاستشارة والرأي .
وبالنسبة إلى صناعة الخدمات التي تستهدف المسلمين
تشملت خدمات الطعام، خدمات خاصة للمناسبات، وخدمات النقل والمواصلات وغيرها في هذه الفئة.
شهادة للمحلات الداعمة للحلال
قد يكون المتجر في حد ذاته ليس بمتجر يحلال، ولكن لدينا شهادة المطاعم والمحلات التجارية مثل قائمة الذعام الحلال ودية مسلمة.
من بينها، لدينا شهادات الحلال من قبل القوائم والمنتجات الخاصة بنا، ونحن ملتزمون بنظام بجعل  المسلمون يستطيعوا أن يعيشوا بيسر و راحة البال.